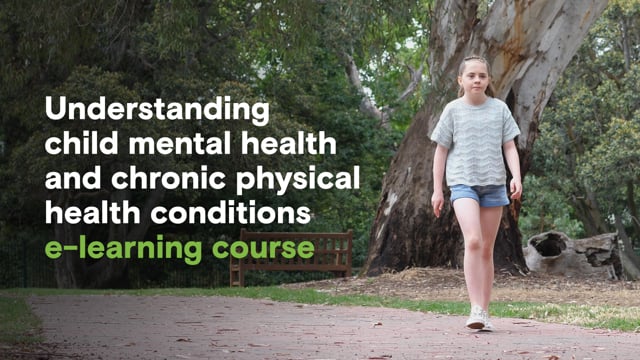 This course provides an introduction to the impact of chronic physical conditions on the mental health of children aged 0–12 years. Information on the most prevalent chronic conditions in children is provided, along with interrelated factors that can affect children and families.  
The course outlines the continuum of child mental health, and the factors that support it. It also describes approaches that can be used in medical settings to assist practitioners to engage children and their families in ways that support their mental health.
This course will support a broad range of practitioners to understand the factors that influence the mental health of children living with a chronic physical condition.
This is a foundation course, and as such does not explore practice specific to working therapeutically with a child with physical condition. It does, however, highlight the key considerations and some helpful approaches.
How long does this course take?
Core learning
This course will take you approximately one hour to complete. This includes reading the written content, watching the videos and completing the reflection activities.
Further reading
Additional time can be spent reviewing the supporting resources included throughout the course.
You can undertake the course across multiple sessions at your own pace. The last screen you visit before logging off will be bookmarked and you will have the option of returning to that screen when you next log in.