28 March 2018
MIRF Forum wrap up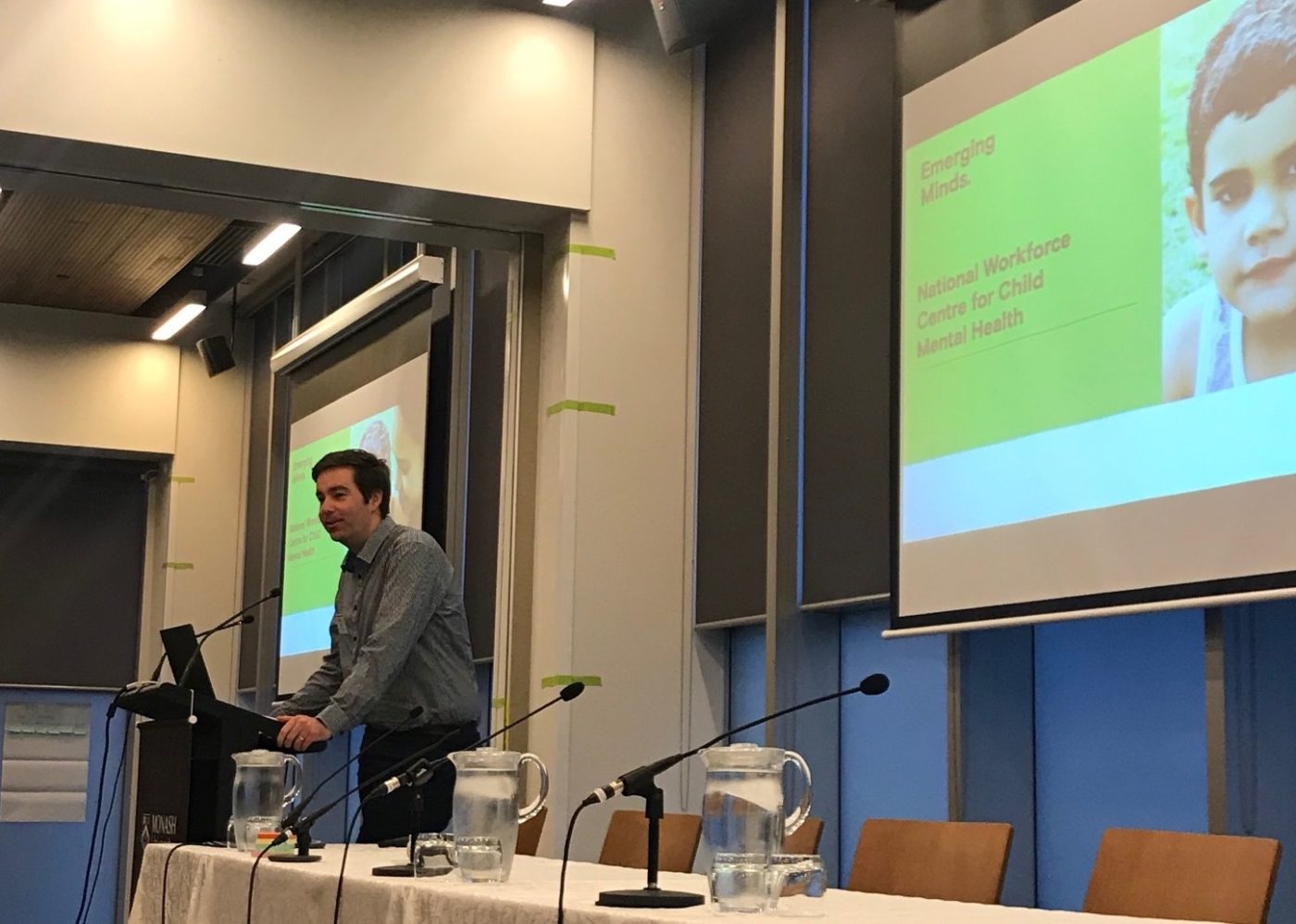 The Mental Illness Research Fund forum, held on March 1 – 2 in Melbourne, offered valuable insight into the work being done with families affected by mental health conditions. It was fantastic to hear about the widespread application of models such as 'Let's Talk' and the burgeoning evidence-base of positive outcomes for children and their families.
The forum provided a unique opportunity for the team from the National Workforce Centre for Child Mental Health to conduct a series of interviews with practitioners, researchers and lived experience representatives who presented at the event. The filmed interviews will contribute to the project's first online courses of 2018, which will be launching soon.
Workforce Development Manager, Dan Moss, says the richness of information gathered from these interviews was particularly inspiring and adds considerably to the Centre's ability to provide practitioners with quality online learning packages.
"The interviewees detailed many innovative approaches to client and child-focused engagement practices and how barriers to the early identification and prevention of mental health conditions for children are being addressed. The dedication of practitioners and researchers to a position of genuine curiosity within their practices made a huge impression on the team, as did the thoughtful and insightful reflections from interviewees with lived experience."
The Centre would like to thank Sian Pietsch, Rhys Price-Robertson, Courtney Schuurman, Rochelle Hine, Cody Zuecker, Michelle Hegarty, Darryl Mayberry, Mel Goodyear, Michael Naughton, Felicity Sloane, Robyn Davis and Andrea Reupert for giving so generously of their time and for their very valuable contributions. We would also like to acknowledge the very impressive interview skills of Derek McCormack, Angela Obradovic and Sophie Guy.