26 April 2018
New connections in the NT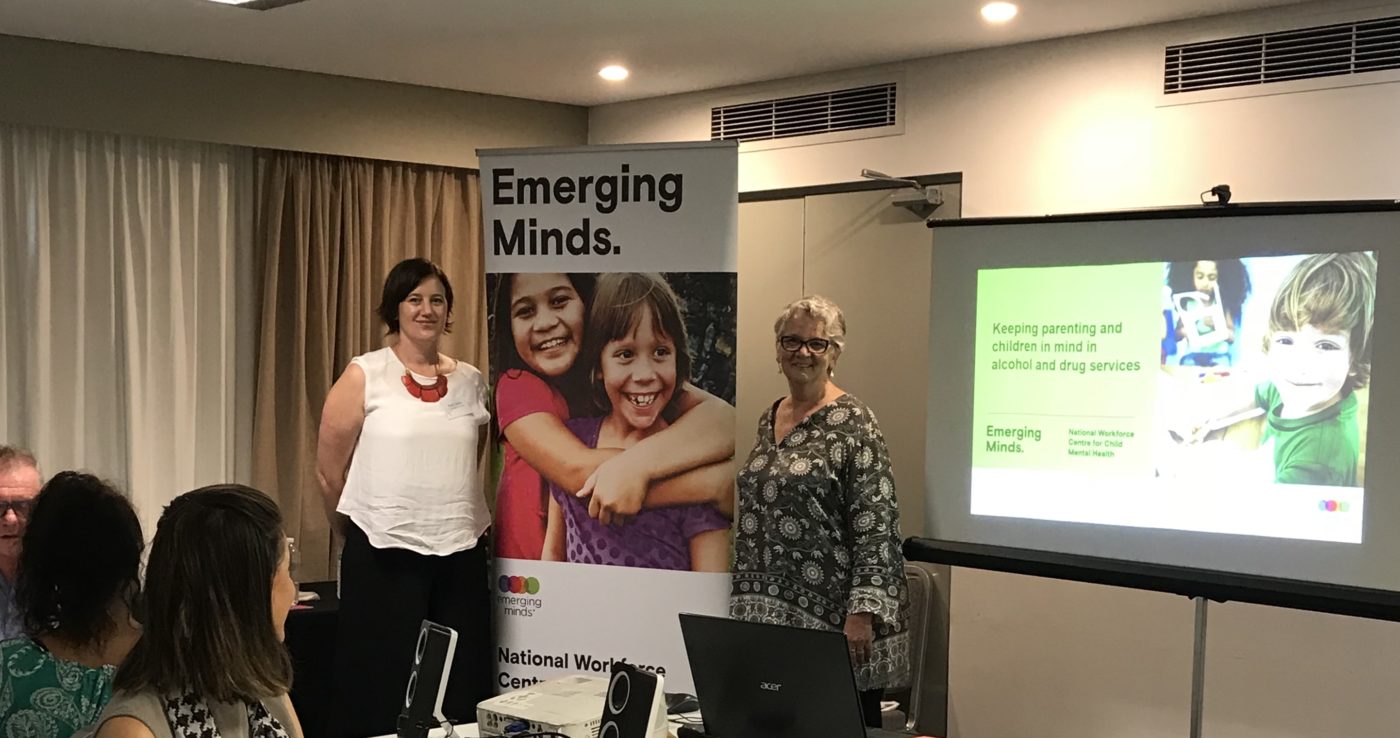 The Emerging Minds team had the pleasure of attending and presenting at the AADANT (Association of Alcohol and Other Drug Agencies Northern Territory) Alcohol and Other Drugs (AOD) conference in Darwin earlier this month. AADANT is the peak body for AOD services in the Northern Territory and represents a vast geographic reach with many of the delegates travelling from across the Territory and nationally to attend.
Emerging Minds contributed to the agenda with a 90 minute presentation focussing on the importance of keeping parenting and children in mind in alcohol and drug services. During the reflective session, the group discussed the often missed opportunities to explore the individual in AOD services presenting as a parent and the importance of early conversations around children's social and emotional wellbeing. Such conversations can support parents and the identification of opportunities to intervene early, potentially changing the short and long term trajectory for children experiencing mental health issues.
The team are looking forward to building on the relationships made in the Territory. The National to Local team will be returning in May and the AADANT conference provided a fantastic platform for networking and building interest around the National Workforce Centre.
National Workforce Centre would like to formerly thank the conference organisers and sponsorship received for Emerging Minds to attend, and also the passionate and energetic engaged practitioners they had the privilege of meeting and learning from.