23 February 2018
Interviewing the experts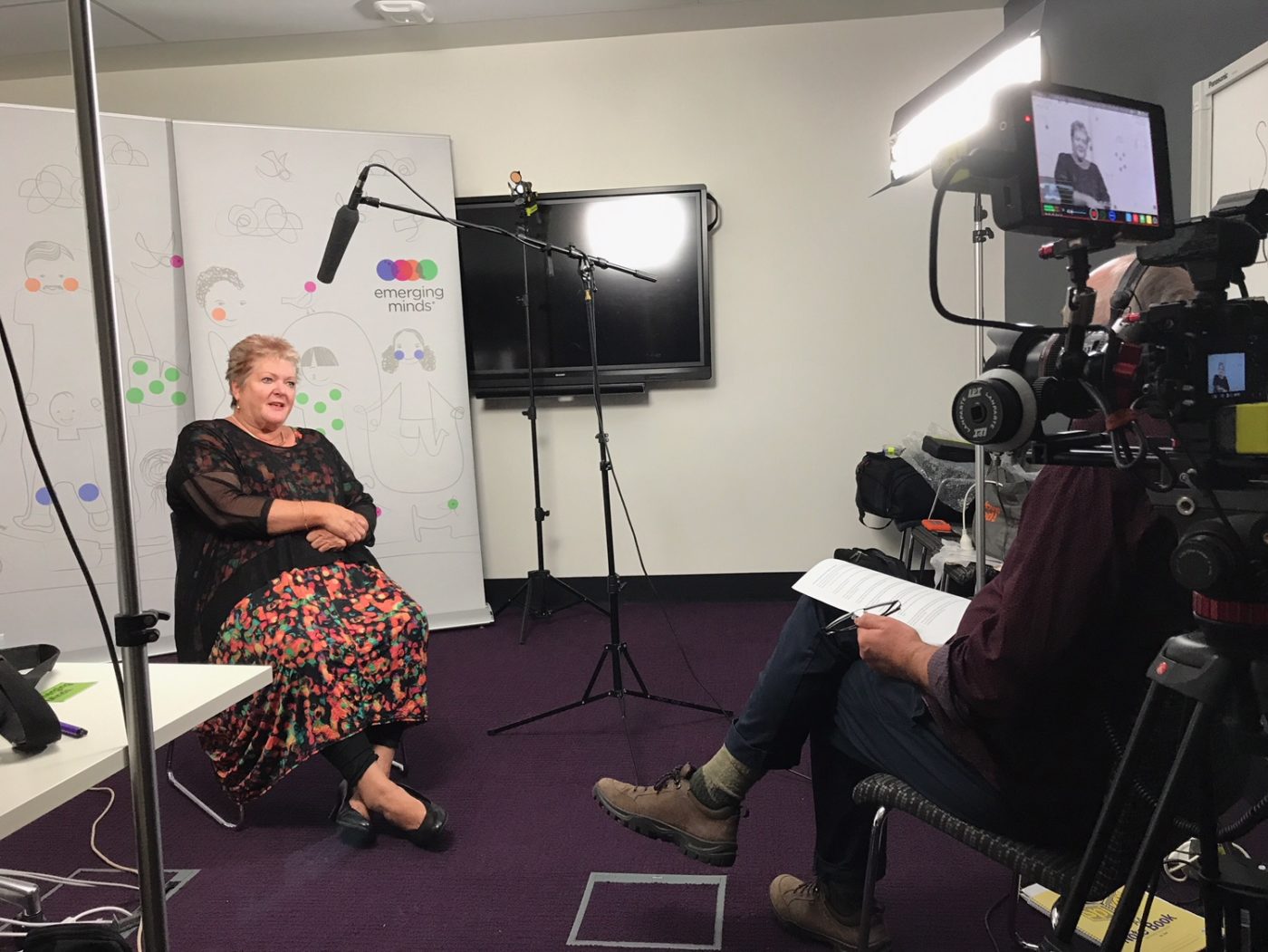 Earlier this month team members from the National Workforce Centre for Child Mental Health (NWCCMH) gathered at the Peter Mac Centre and the Parenting Research Centre (PRC) in Melbourne to film a series of interviews with practitioners, researchers and lived experience experts. They were discussing how to best engage parents in supporting the social and emotional wellbeing of their children.
The interviewees came from a range of clinical, non-clinical, research and lived experience backgrounds, and discussed what helps when engaging parents, and why it matters so much.
Ian Bone from Artist Made Productions is the director of NWCCMH's educational design and says it was inspiring to hear from the experience of each of the interviewees.
"It was great to look at what authentic parental engagement looks like. A key theme that came through was the importance of working alongside parents or carers in a collaborative way that asks practitioners to balance their professional expertise with the parent or carer's personal expertise in knowing their child."
Ian was joined by Angela Obradovic, Emerging Minds Workforce Development Officer – Adult Mental Health, Derek McCormack PRC's Project Manager on the NWCCMH project and a knowledge translation specialist, and PRC's Myfanwy McDonald, a Workforce Development Officer on the project and knowledge translation specialist.
Derek says the interviewees brought a highly impressive depth of knowledge and skill to the conversations.
"They spoke openly about what they have learned as experienced professionals working with families, and we were able capture knowledge and perspectives on film that will provide really practical and useful content for our training courses," says Derek.
There are more interviews to come as the National Workforce Centre develops a full series of online courses as well as other key resources.
We are very grateful to the following people who most recently shared their time and insights: Dr Tim Moore, Elena Schiena, Louise Salmon, Robyn Humphries, Nicole Kinnane, Di Halloran and Associate Professor Jan Matthews.