20 December 2017
STOP Domestic Violence Conference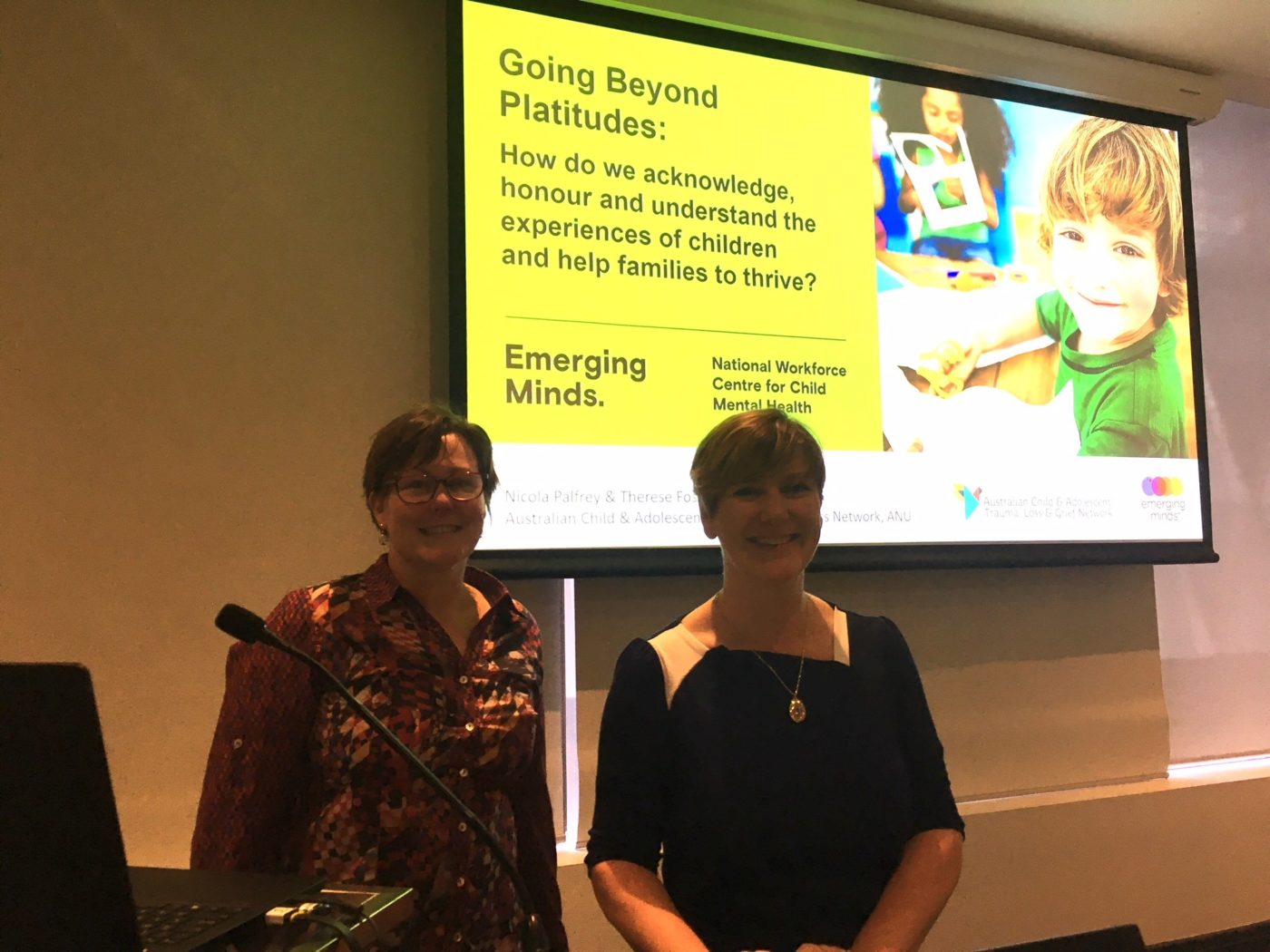 Earlier this month we attended the STOP Domestic Violence conference in Melbourne. It was a comprehensive and thought-provoking few days covering everything from working with the media to improve the reporting on news of women and their children's experiences of family violence, through to how services can better work together to support families.
The packed program included excellent presentations and on the final day of the conference we ran a workshop: Going beyond platitudes: How do we acknowledge, honour and understand the experiences of children and help families to thrive? Here we discussed how children who have experienced family violence can be best supported, and ways their strengths and ingenuity can be celebrated. The workshop was well-received and generated great discussion about how we can all work together to support children and families and their mental health and wellbeing.
For professionals wanting further information about understanding and supporting children who have experienced family violence, see ACATLGN's booklet, Stepping Up for Kids: Understanding and Supporting Children who have Experienced Domestic and Family Violence.