Highlights in Child Mental Health Research: August 2018
Various, 2018
This research summary provides a selection of recently released systematic reviews and meta-analyses related to infant and child mental health and relevant to the work of the National Workforce Centre for Child Mental Health. Abstracts and links to full-text articles, where available, are provided.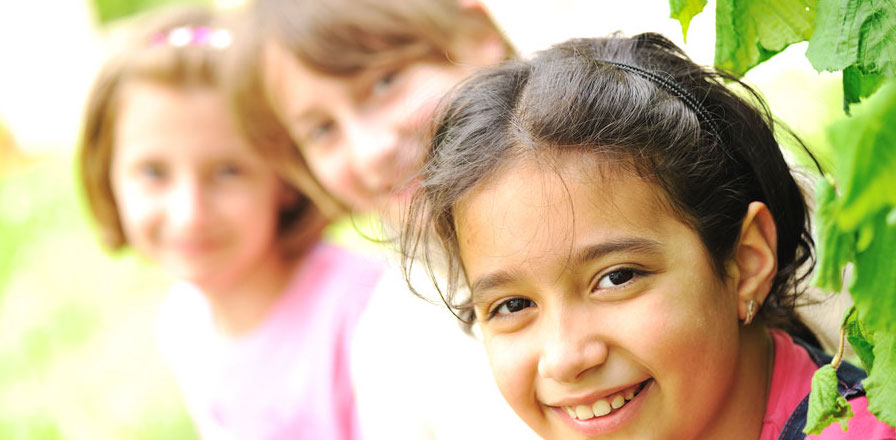 Review article: Prevalence of anxiety and depressive disorders among youth with intellectual disabilities: A systematic review and meta-analysis (Maïano, Christophe; Coutu, Sylvain; Tracey, Danielle; Bouchard, Stéphane; Lepage, Geneviève; Morin, Alexandre J.S.; Moullec, Grégory)
The purpose of this meta-analytic study was to determine the pooled prevalence estimates of anxiety and depressive disorders among children and adolescents with intellectual disabilities (ID) and to assess the extent to which these pooled prevalence rates differed according to studies' characteristics. A systematic literature search was performed in nine databases. 21 studies, published between 1975 and 2015, met the inclusion criteria.
Journal of Affective Disorders
Read the abstract here. A ScienceDirect account is required to access the full text.
Interventions for the prevention of postpartum depression in adolescent mothers: a systematic review (Sangsawang B; Wacharasin C; Sangsawang N)
Postpartum depression (PPD) is a major public health problem affecting 10-57% of adolescent mothers which can affect not only adolescent mothers but also their infants. Thus, there is a need for interventions to prevent PPD in adolescent mothers. However, recent systematic reviews have been focused on effective interventions to prevent PPD in adult mothers. These interventions may not necessarily be applicable for adolescent mothers. Therefore, the purpose of this review was to examine the effectiveness of the existing interventions to prevent PPD in adolescent mothers.
Archives of Women's Mental Health
Read the abstract here. A Springer account is required to access the full text.
Psychosocial outcomes in cancer-bereaved children and adolescents – A systematic review (Hoffmann R; Kaiser J; Kersting A)
Due to the unique importance of parental and sibling relationships and concurrently existing developmental challenges, the loss of a parent or sibling due to cancer is a highly stressful event for children and adolescents. This is the first systematic review that integrates findings on psychosocial outcomes after parental or sibling cancer bereavement. A systematic search of Web of Science, PubMed, PsycINFO, and PubPsych was conducted, last in December 2017. Quantitative studies on psychosocial outcomes of children and adolescents who lost a parent or sibling due to cancer were included.
Psycho-Oncology
Read the abstract here. A Wiley Online Library account is required to access the full text.
Prevalence of mental disorders in young refugees and asylum seekers in European countries: A systematic review (Europe, various) (Kien, Christina; Sommer, Isolde; Faustmann, Anna; Gibson, Lacey; Schneider, Martha; Krczal, Eva; Jank, Robert; Klerings, Irma; Szelag, Monika; Kerschner, Bernd; Brattström, Petter; Gartlehner, Gerald)
The European Union member states received about 385,000 asylum applications from children and adolescents below 18 years in 2015, and 398,000 in 2016. The latest political crises and war have led to an upsurge in refugee movements into European countries, giving rise to a re-evaluation of the epidemiology of psychiatric disorders and mental health problems among young refugees and asylum seekers. We systematically searched five electronic databases and reference lists of pertinent review articles. We included 47 studies covered in 53 articles.
(PsycINFO Database Record (c) 2018 APA, all rights reserved)
European Child & Adolescent Psychiatry
Disaster Media Effects: A Systematic Review and Synthesis Based on the Differential Susceptibility to Media Effects Model. (Houston, J. Brian; Spialek, Matthew L.; First, Jennifer)
Natural and human-caused disasters receive extensive media coverage that often includes images, video, and descriptions of death, injury, and destruction. Individual exposure to disaster media has been found to be associated with a variety of effects (e.g., mental health reactions) among children and adults in numerous studies. Despite evidence of disaster media effects, the literature is not well organized.
To improve integration, we conducted a systematic review and used the Differential Susceptibility to Media Effects Model (DSMM) to organize results.
Journal of Communication
Read the abstract here. An Oxford Academic account is required to access the full text.
Wellbeing Outcomes for Children Exposed to Multiple Adverse Experiences in Early Childhood: A Systematic Review. (Liming, Kiley W.; Grube, Whitney A.)
This systematic review sought to examine and synthesize empirical research on the association between early childhood (0-83 months) exposure to multiple adverse childhood experiences (ACEs) and the child's social, behavioral, emotional, or physical developmental wellbeing. Guided by inclusion criteria and predefined search terms, articles were identified through electronic bibliographic databases, reference mining, hand searching, and gray literature. Two authors simultaneously conducted title and abstract reviews, and subsequently full-text reviews. Included studies examined early childhood exposure to two or more ACEs and the association between social, emotional, behavioral, physical, and/or overall wellbeing outcomes.
Five studies met the predetermined inclusion criteria and were descriptive, secondary data analyses that utilized large, high-risk samples.
Child & Adolescent Social Work Journal
Read the abstract here. A Springer account is required to access the full text.
A more extensive list of recently released research related to child mental health can be found here.