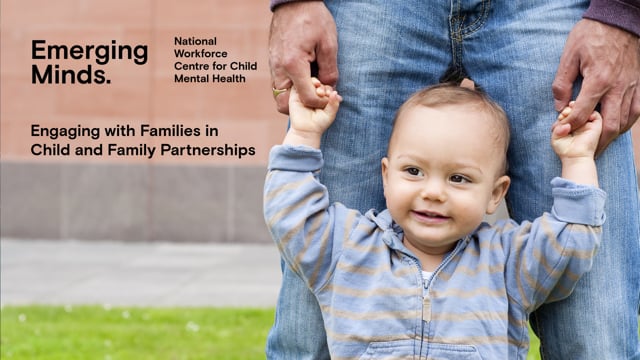 Key messages
Prepare clear explanations (both written and verbal) of who you are, what you plan to do, how you plan to do it, and why.
Be aware of power differences and make clear efforts to address perceived and real power imbalances.
Children and young people should be recognised and respected for their unique insights, ideas and solutions, and for the role that they can play in ensuring services, organisations, policies and other outcomes are relevant and appropriate for them.
Developing partnerships with Aboriginal and Torres Strait Islander communities in your work is both necessary and rewarding. Building respectful and honest relationships is central to these partnerships.
Representation from diverse backgrounds is important, as it allows your organisation to gain insights into many issues and the impacts they have on people's lives and the lives of their families.
Describing what you plan to do
Before making contact, it is important to prepare both written and verbal ways of clearly explaining:
what your organisation does
the purpose of the task or activity you are asking people to contribute to
the ways in which people will contribute and the limitations of this contribution
the ways in which you will strive to create safe and supportive environments for participants during their involvement (including mechanisms for protecting privacy, if applicable)
remuneration and/or reimbursement policies and procedures
peoples' right to withdraw at any time and how they should notify you of this
who the relevant staff members are and how to contact them.
Being aware of power differences
Despite our best intentions, children and families often report feeling there is a power imbalance when working with staff. As part of addressing this, make a conscious effort not to favour certain types of knowledge (such as research or practitioner knowledge). Recognise children and families as experts in their own stories and experiences. Continued awareness around this issue and regular check-ins with partners are important steps in moving forward.
Planning who to approach
There are important considerations to bear in mind when planning who you will approach to be involved, including:
The number of participants: How many people need to be involved in order to achieve the best possible outcomes for your organisation, but also for your partners?
Your timeframe: Involving more people will give you access to more valuable voices, but it will also take more time.
Partner wellbeing: How many people do you have the capacity to meaningfully engage with in a way that promotes their safety and wellbeing?
A diverse representation within the community you are working in: Individuals have a range of experiences that you will need to be mindful of when building your relationships with them. These experiences may include disability, mental health concerns, physical illness, trauma, substance use, childhood abuse and neglect, poverty, homelessness, childhood sexual abuse, family violence, and other forms of social and economic marginalisation such as racism and heteronormativity, all of which adversely affect mental health and social and emotional wellbeing.
Children: It is useful to keep in mind that whatever your sector, children's wellbeing is everyone's responsibility. When you are engaging with adults, how can you see them as parents and recognise the needs of their children? If you are engaging with children, how can you see the impact of adult adversity on their wellbeing and development, and how can you bring these issues into your work?
Consider also children and families who are thriving in adversity: What has helped them to be resilient in this context? What can we learn from them?
If you are establishing a specific forum or working group, developing selection criteria can help to make sure you have adequate representation and are not missing important voices within the community.
"I first became involved when I was actually right in the thick of the most dreadful circumstances. Circumstances that nobody else around me seemed to see, let alone be responsive to. And so, as part of a way of looking for help, actually, for my children, I was looking through some websites and came across a website that returned this information that said to me, 'okay, somebody else out there actually understands what is going on. Maybe I can contact them to see if there is some help that is available to us.' And so, when I looked at the website, I saw that there was a button I could push that said, 'Get involved'. I pushed it, thinking that somehow there might be some help that is available. It was through that process that I got a call from somebody asking me to get involved in some of their work. And so, I became involved really by just looking for help in the first place."
– Child and family partner
Some suggestions for contacting child and family partners
Exactly who you reach out to will depend on the purpose of your partnerships. Below are some ways you can connect and get in contact with child and family partners:
Directly through your organisation: This approach will be especially relevant if you are seeking to work on issues specifically related to your service.
Via other organisations: Get in touch with organisations who work with the populations of people you need to partner with, and see if they can help you to connect with interested parties.
Peak bodies or already established forums of people with lived experience.
Children and young people through their parents/caregivers or support programs and services they are already engaged with.
Existing networks, conferences, newsletters, flyers, posters, email lists, local newspapers, and hospital and GP waiting rooms.
Your website or social media platforms.
Individuals who are able to share information with their own peer networks.
"I went to a conference in Adelaide many years ago and I went as a carer, but I hadn't been involved in any organisations or anything. There was a stall and a friendly face, and I put my name down on a list and somebody contacted me after the conference and that's how I got involved."
– Youth partner
Key messages
Children should have a voice in the decisions that shape their lives.
Including children in service design is an important step in building genuine partnerships and ensuring children are more than passive recipients of service delivery.
Partnerships with children require careful and robust strategies that prioritise their safety and wellbeing.
Organisations should be clear about the purpose of creating partnerships with children.
Children and parents need to be given opportunities to ask questions before agreeing to partner with your organisation.
Recruiting children from diverse backgrounds is an important strategy in accessing multiple opinions and experiences.
The UN Convention on the Rights of the Child states:
'When adults are making decisions that affect children, children have the right to say what they think should happen and have their opinions taken into account.'
Before you involve children and young people
Partnering with children and young people is an extremely valuable process. However, it needs to be a planned and considered one.
It is critical to move carefully and remember that, above all else, children must be kept safe and their wellbeing protected. You may wish to start by referring to your organisation's relevant policies and procedures, considering if all the adults in contact with children have appropriate checks and clearances, and considering what steps should be taken if a child discloses something requiring action (such as abuse or neglect). It is also important to be aware of the National Principals for Child Safe Organisations. Principles for Trauma-Informed Child Participation in Research and Resource Development by the Australian National University provides some valuable information for organisations engaging with children in research and resource development.
It is important to know what your goal and purpose is and to have ways of communicating this clearly, before you begin engaging with children and their parents/guardians. Potential partners won't be able to give their consent if they can't understand what they're being asked to take part in.
You should also make sure that you have both the time and resources available to undertake this work in a safe, meaningful and empowering way.
It is important to keep in mind throughout the process that children and young people's wellbeing is paramount. Offering support throughout their involvement (before, during and after) is essential.
You may also consider how you plan to discuss and respect the confidentiality of children and their families, and the possible implications if this confidentiality is broken. As part of this process, participants should be told how their contributions will be used, and by whom.
Preparing to involve children and young people
Consider the diversity of children and young people and think about what approaches you could use to engage a variety of participants.
Your organisation may consider contacting children and young people via their parents/caregivers, or via services they are already engaged with. If they are contacted via services, it may be possible for all participation activities to be done in conjunction with the workers known to the children. This allows children to feel more comfortable and supported.
Face-to-face activities may include (but are not limited to):
focus groups
youth-led advisory groups
think tank sessions
interactive forums
peer interviews
creative or theatrical methods.
If you intend to use creative or theatrical techniques as engagement strategies, consider using professional theatre companies with expertise in working with children and young people. Aside from face-to-face activities, other participation techniques include phone calls and online mechanisms such as surveys and emails. Remember, flexibility is important and different methods will suit different people.
Clear information and opportunities to ask questions should be provided to parents/caregivers and children and young people prior to any involvement. Consider how you can make communication pathways clear for everyone. You might have two ways of explaining the activity: one for parents/caregivers, and one in age-appropriate language for the children or young people you are engaging with.
Remember to ask for any important health information as well as an emergency contact number for participants. Consider also if parents/caregivers will be required to give consent for children aged under 18 years.
Consider how to plan participation activities that are strengths-based, promote positive identity, and make children's wellbeing a priority. Asking parents about the best ways to engage their children may be useful. Think about using a variety of age-appropriate activities, as different people will have different strengths and interests. For example:
art
music
drama
writing
small discussion groups
games
brainstorming activities.
Consider that it may be easy to identify children and young people who are struggling with their family situation, due to their behaviours or openness about what is happening for them. Pay attention to these children, but equally, identify and include children living with adversity who appear to be thriving. Engage with children who do not display any behavioural difficulties, who excel at school, who 'hold it together' and 'don't rock the boat'. What are their experiences? Do not assume they are resilient and unaffected; often they are also deeply affected by their family's situation.
Engaging with children and young people
No matter how small, the voices of children and young people are important. Children and young people have a right to:
comment about what is important to them
be provided with structured opportunities to discuss their experiences and thoughts
be actively listened to
be given clear objectives and limits – what can they expect to happen from their involvement?
be provided with appropriate remuneration
participate in a way that interests them (e.g. sensory expression, music, art, play, drama, etc.).
At face-to-face activities, make sure participants know they can take a break from or leave the activity at any time and that a staff member is available to talk to them if required. Getting to know children and young people and their goals in life can help with creating partnerships. Some children and young people may feel socially isolated; therefore, ensure participation strategies have a social element (e.g. providing food during meetings), keep meetings relatively informal, and encourage social interaction.
Do your best to respond quickly to feedback, questions, or suggestions to gain children and young people's respect and keep them motivated. Be proactive in communicating with them – for example, a reminder text message for upcoming meetings and a follow-up phone call to thank them for their time and check-in with how they are going. Make sure participants know who to contact after the activity if they need follow-up support. You may also consider staying connected with young people outside of formal meetings, to maintain a positive, meaningful relationship with the organisation.
Children and young people should be told what their input helped to create once the project is complete. This enables a greater sense of ownership and a genuine partnership, as they are involved from beginning to end.
Remember that all the key elements of partnerships that apply to adults, also apply to children and young people. You can read about these topics throughout this toolkit.
In addition, there are many useful resources available to assist organisations to engage with children and young people, such as this one from the Office of the Advocate for Children and Young People.
What if it's not appropriate to engage with children?
There may be times when it is not appropriate to engage with children. There can be many reasons for this, including organisational or staff readiness to undertake this work, or a risk to child safety or wellbeing. If this is the case, it is important to recognise this and consider how else you can access the voices of children:
Children's voices can be found in published research and through relevant peak bodies (e.g. Create) and Children's Commissioners.
People who are now adults but who grew up in families experiencing adversity may reflect on their childhoods and share their wisdom with you. In this supported way, they can bring their inner child's voice into the room.
Parents who are living with adversity often have great insights into their children's worlds: their strengths, vulnerabilities, needs and desires. With support, they may share this wisdom with you.
Download this Child and Young People Partner checklist and adapt it to your organisation.
Developing partnerships with Aboriginal and Torres Strait Islander communities in your work is both necessary and rewarding. Emerging Minds' Working with Aboriginal and Torres Strait Islander families and children toolkit is designed for practitioners in a service delivery context, but is equally relevant and valuable in the child and family partnership space. Taking the time to explore this resource will greatly increase your chances of a mutually successful outcome, while reducing the risk of inadvertently doing harm.
"Communication is key. Be respectful. Go to the Elders, mainly. Or the seniors in the workplace or community. Don't be afraid to ask questions. We're pretty friendly. We like to get people to be informed and have knowledge about where we are and who we are. Just have communication and be open, honest, and don't be afraid. It's not that scary."
– Aboriginal lived experience advocate

Community experience of consultation
In your partnership work, understand that First Nations communities are often the focus of research and consultation and that this has the potential to have both negative and positive consequences on participants. Discuss this openly with the community leaders you are working with, and see if your involvement could be a mutually beneficial process that also contributes towards the goals and aspirations of the community.
Connecting
When connecting with First Nations peoples, consider who is in your organisation's target population, which may be a geographically small or large space. You may also reach out to key Indigenous peak bodies such as SNAICC: National Voice for our Children, the National Aboriginal Community Controlled Health Organisation, Aboriginal Medical Services Alliance Northern Territory, and the Central Australian Aboriginal Congress, to link with First Nations health representatives and professionals who may be able to connect you with interested lived experience advocates. The National Strategic Framework for First Nations Peoples' Mental Health and Social and Emotional Wellbeing 2017-2023, may also be a useful framework to apply.
In addition, social media and SBS NITV news may be a valuable resource to promote an organisation's participation program. Finding hidden voices may involve identifying some people who can link into their own peer networks and act as conduits for information.
A range of diverse experiences
Representation from diverse backgrounds is important, as it allows your organisation to gain insights into many issues and the impacts these have on families.
Consider how you may need to tailor your approach, depending on:
the experiences of adversity and resilience of the people you are working with
how well you know the people you are working with
the kind of work you are undertaking (e.g. the subject matter, group work, one-on-one work, a once-off consultation, ongoing collaborative work)
the current circumstances of the people you are working with
the unique skills, knowledge, interests and capabilities they bring.
When discussing adversity, it is important to create a curious, non-judgemental, supportive, safe and secure environment. This is to ensure safety, avoidance of harm, non-exploitation and respect, but also to facilitate open and honest dialogue.
It is important that the child and family partner knows they can expect organisational support should they be adversely impacted by the work they do with you. Information about accessing this support should be part of all initial conversations with child and family partners.
"Getting involved wasn't a straight-forward process. There were lots of barriers in the way. I had young children. We were living in poverty and I was really struggling, and so the organisation made it very clear to me that there were ways that they could work with those barriers."
– Child and family partner
Culturally and linguistically diverse communities
Culturally and linguistically diverse (CALD) partners are a valuable resource to an organisation, bringing diversity and cultural insight into ways of understanding and managing adversity. Involving people from culturally diverse backgrounds is a key part of culturally sensitive and responsive service delivery. Staff undertaking this work may need training to support their cultural competence.
"It would be wonderful if, with the wave of a magic wand, we could all possess the skills and attitudes that it takes to be cross-culturally effective. But, unfortunately, there are no shortcuts and there is no magic wand. Acquiring the skills is a lifelong process."
– Lynch & Hanson, 2004, p.7
Developments in cultural competence have taken the pressure off practitioners to be 'all knowing' about diverse cultures. Instead, the focus is now on supporting practitioners to develop skills which enable them to understand how cultural contexts help, challenge or affect families. To achieve this, the following understandings become crucial for practitioners:
Awareness of how their beliefs, values and assumptions have been influenced by their own culture, and of how these assumptions may diminish curiosity or fairness in their practice.
Knowledge about particular cultures must be seen as a starting point for conversations with culturally diverse children and parents, rather than as a set of immovable facts.
Children and families should be given opportunities to tell their stories and supported to develop their own responses to the adversities that affect children's mental health.
Agency processes need to be critically reviewed, to ensure that the experiences of children are regularly assessed, regardless of their cultural background.
It is also important to include cultural information in induction processes. This can include descriptions of identity, language needs, and other cultural considerations for practice, including both protective factors (e.g. connection to cultural community, practices and values) and risk factors (e.g. mistrust of formal services).
For an extended description of these themes and their implications for practitioners and organisations, see Practicing cultural curiosity when engaging with children and families.
Consultation with CALD communities and their leaders is important when developing a plan to recruit and collaborate with child and family partners. Developing relationships with communities will provide you with an excellent source of advice and feedback and the ability to support CALD child and family partners in culturally competent ways. You may wish to do your own research to seek CALD training opportunities and resources that are relevant to your context.
"The key to engaging with many CALD groups is to focus early on empathy and compassion for them and their family's experiences."
– Laotian child and family partner