The child and their local ecology
More than any other age group, the wellbeing of infants and children is dependent on their social and environmental context. Infant and child mental health is best understood within a framework that accounts for individual child characteristics, family strengths and vulnerabilities, and broader community, social and economic factors.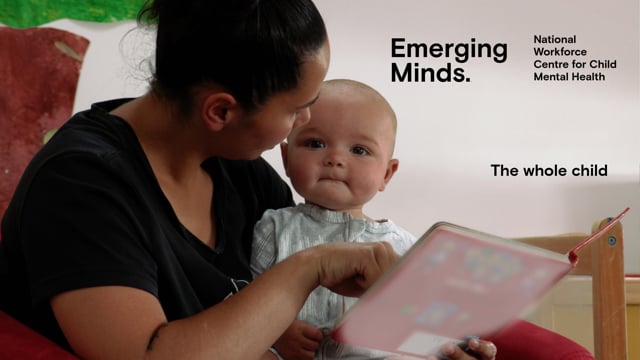 Children's mental health cannot be separated from the broader contexts of their lives. There are many interacting influences that impact on infant and child mental health, not least of which is children's relationships with their parents and their immediate family environment. The social ecological and biopsychosocial models, which are widely utilised in the health and welfare service literature, are especially useful for encouraging a holistic perspective on mental health and wellbeing.
Social ecological models, such as Bronfenbrenner's ecological systems theory1, acknowledge that children's health and development occurs within multiples contexts, including the family, school, local neighbourhood and community environments, and that each of these environments is in turn influenced by broader social, economic, political and cultural factors. These contexts are inter-related and interdependent, meaning that changes in one can influence changes in others2.
Child and adolescent mental health services in Australia often operate from a biopsychosocial perspective3. The biopsychosocial model acknowledges biological (i.e., medical, physical, genetic), psychological (i.e., thoughts, emotions and behaviours) and social (i.e., practical issues, support networks, family connections and environmental issues) factors as influences in the prevention, cause, presentation, management and outcomes of physical and mental health conditions4.
Children are exposed to many experiences, both nurturing and stressful, which can have different effects on them as individuals. For children, it is normally the strengths and vulnerabilities of the family that provides the most powerful and enduring influences on health and social adjustment2. Early childhood education and care services and schools provide another important context for children's development.
1. Bronfenbrenner, U., Ecological models of human development, in International Encyclopedia of Education, Vol. 3, 2nd. Ed. . 1994, Elsevier: Oxford.
2. Zubrick, S., Smith, G., Nicholson, J., Sanson, A., Jackiewicz, T., LSAC Research Consortium,, Parenting and families in Australia (Social Policy Research Paper No. 34). 2008, Canberra: FaHCSIA.
3. Khan, A., Francis, A, Strengths based practice with children with a mental health condition. International Journal of Social Work and Human Services Practice, 2015. 3(1): p. 9-19.
4. Dogar, I.A., Biopsychosocial model. A.P.M.C., 2007. 1(1): p. 11-13.
21. Price-Robertson, R., D. Smart, and L. Bromfield, Family is for life: Connections between childhood family experiences and wellbeing in early adulthood. Family Matters, 2010. 85(1): p. 7-17.