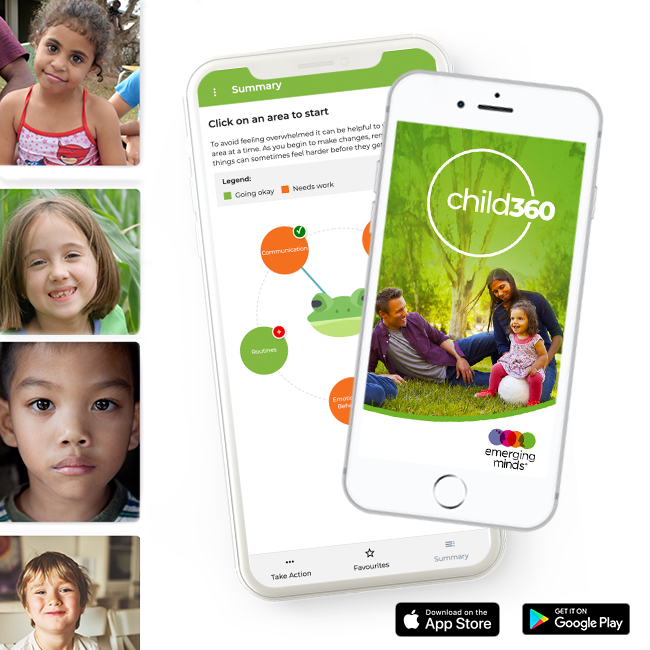 Introducing Child360 - our first app!
Child360 has been designed for, and with, parents. Its focus is to help parents support their children's social and emotional wellbeing and it's a simple, free tool available to download via the App Store or Google Play Store now. Parents can create profiles for each child, complete a check-up and identify areas to work on to improve their child's resilience. Pregnant women can also create a profile for themselves.
How can I get involved?